Why work for our dealership?

Larry H Miller Ford Lincoln Provo is the BEST Dealership to Work For.
Our dealership is surrounded by an awesome community of students and citizens of Utah Valley. The customers that visit our dealership stretch from Lehi down to Spanish Fork and even further! Not to mention we utilize cutting edge software and technology to reach out to and serve our customers. We prepare our employees for a career rather than just a job.
Our Customers Love Us
"Larry H Miller Ford Lincoln Provo has consistently been friendly and efficient. Living in rural Utah, it's tough to get to their shop before they close on Saturdays. They have always been willing to service my F-150 as long as I have it there before they shut the doors. Their prices are fair and I like being able to buy my service contracts and use them at any Larry H Miller dealership."
- Court Hardy
Also, we have a 3.9/5 star average review on Google+ !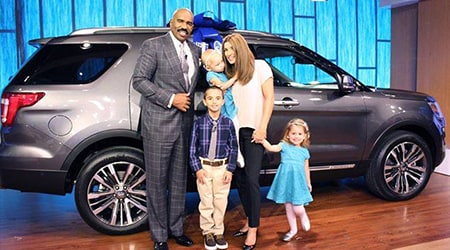 "Have a little fun, make a little money




and take care of the customer."
- Larry H. Miller
Sales

Are you a part-time or full-time college student? We are searching for highly motivated college students that want to take advantage of being on a pay-for-performance model with bonuses. If you are looking for a career, with no experience needed, click the button below!
Service

Join as a Lube Technician and train to become a full-time technician. At Larry H Miller Ford Lincoln Provo, our service team is dedicated to training employees and providing ample opportunities for growth and continuing education.

Perks & Benefits
Healthcare
401k
Flex Spending Account
Room to Grow
Family Scholarship Assistance
Community Participation