Ford F-150 Accessories Package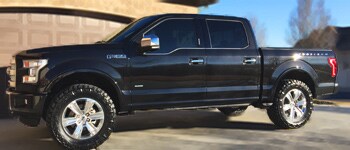 The F-150 comes with oustanding standard features and design as it. But there comes a point in every truck owner's life where they must consider adding additional features to make it "their own." Most truck upgrades include a lift with the accompanying level kit, side steps (to make getting into the lifted truck easier) and a truck bed cover. There are numerous other upgrades that can be added like fog lights or winches, but these are the most common and add the most personality to your truck. Below, we have our recommended package for the F-150.
---
What's Included: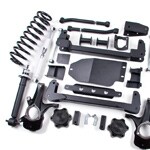 6" Lift Package w/ 35" tires on 20" wheels and flares - Starting at $5,895 Installed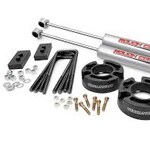 Leveling Kit - $443 Installed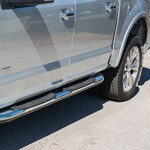 Ford Chrome plated aluminum Side Steps - Starting at $667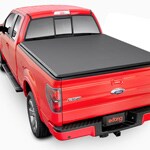 Xtang Trifold Tonneau Cover - $899
---
Ford Superduty (F-250+) Accessories Package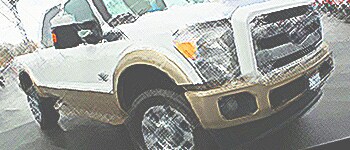 The Super Duty, like the F-150, has many built in strengths. Super Duties are renowned for their increased towing and hauling capacities. Super Duty owners tend to get an itch to upgrade their truck and customize it. A good starting point for your truck is a lift, a level, a foot step, and a cover for the bed of the truck. Our package includes all 4 and are a great springboard into the world of truck customizations. If you own a Super Duty, we recommend the following package for your truck.
---
What's Included: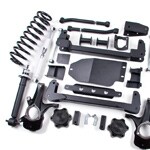 4" Lift package w/ 35" tires on 20" wheels and flares - Starting at $5,195 installed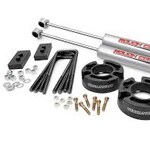 Leveling Kit - $443 installed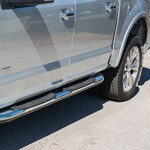 Ford Chrome Plated Aluminum Side Steps - Starting at $618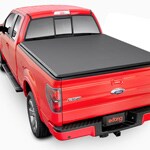 Xtang Trifold Tonneau Cover - $899