AN ELECTRIC NEW ADDITION TO THE MUSTANG FAMILY
Get ready for 0-60 thrills with zero emissions. Built from all the passion of its iconic heritage, Mustang Mach-E is a new shape of freedom. Get your Limited First Edition before its gone!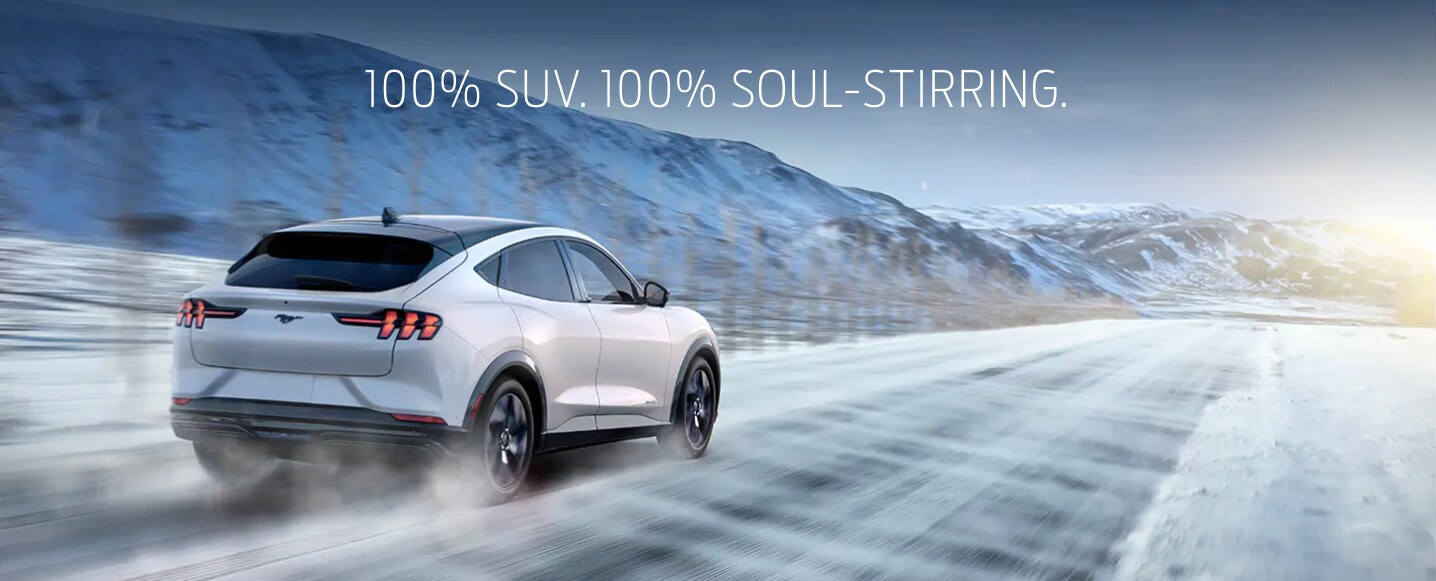 FULL CAPABILITY
Available electric all-wheel drive delivers exceptional handling and capability. Front and rear motors distribute power to individual wheels, so it can help you take on snowy roads.
THE LUXURY OF SPACE
Exhilaration is better when it's shared. An impressively spacious interior with plenty of legroom means everyone will love the ride.
FRONT-LOAD FREEDOM
A convenient front trunk levels up your adventure game. Not only is this added 4.8 cu. ft. of storage space water-resistant, it's washable and features a convenient drain, making it perfect for tailgating, camping and muddy gear-toting.

What does a reservation do for you?
It gets you one step closer to owning the all-new, all-electric Mustang Mach-E.
Your deposit saves your vehicle configuration and a place in line when the Mach-E becomes available to order.
Now
RESERVE*
Design your vehicle, choose a dealer, and put down your refundable $500 deposit.
PLACE ORDER
Verify that all the information and pricing from your dealer is correct, make any edits to your vehicle configuration you'd like, and confirm your order.
FIRST SHIPMENTS ARE ROLLING IN

Complete your purchase by adding a method of payment, trade-in vehicle, accessories, and more. Then, take home your brand new Mustang Mach-E.
*By completing the Reservation Process, you are not ordering or purchasing a vehicle.  Participation in the Program does not guarantee you vehicle delivery. Your Reservation does not guarantee a set price for the Vehicle.