---
Why Change Your Oil With Us?
At Larry H Miller Ford Provo, we have factory-trained technicians that change your oil according to manufacturer specifications and with Valvoline Oil. You won't find that at your typical oil change shop.
Additionally, we offer an incredible package of 3 oil changes, tire rotations, car washes, and multi-point inspections. When you know you're going to need multiple oil changes in a year, it only makes sense to buy in bulk and save! Did we mention, it's only $90?

Additional Oil Changes Services Included:
Air Filter Check
Fluid Checks
Vacuum
Washer Fluids Topped Off
Battery Check
Tire Tred Depth Check
Brake Check
Suspension Check
Tire Pressure Check
---
Frequently Asked Questions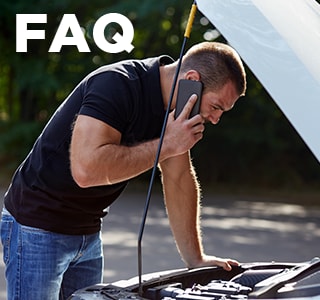 Q: Should I change my own oil?
A: Changing oil may seem like a simple task - drain the old oil and add the new oil. However, many people come into our shop after attempting to change their own oil only to cause engine problems by adding too much or too little oil.
Q: Why don't we offer conventional oil?
A: Conventional oil represents the past or the old way of doing things. Engines have become more complex and more efficient. They require better oil. Additionally, Ford only allows synthetic or synthetic blend oils in their vehicle engines.
Q: Why do automotive shops ask to change my air filter so frequently?
A: Air filters need to be changed relatively frequently, especially in Utah's dusty weather. While they don't usually need to be changed as frequently as oil, they do need to be changed around every 15,000 miles (depending on the use). This tends to line up with every 2 or 3 oil changes.